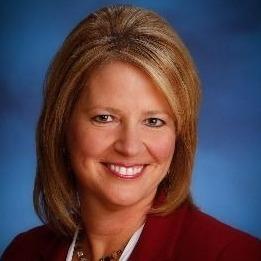 Amy Zimmerman Lead Agent Lead Agent
Tel: | Email: [email protected]
Address: 4895 Houston Rd Florence, Ky 41042 | Company: Re/Max Affiliates, Inc. | License ID: 52393
License ID:

52393
Tel

:
Email

: [email protected]
Company

: Re/Max Affiliates, Inc.
Address

: 4895 Houston Rd Florence, Ky 41042
We work hard to provide our clients with the most positive real estate experience possible. A vital part of today's real estate industry is technology, and to that end we provide our clients with state-of-the art web tools and customized marketing campaigns. It's just one of the many things that has made AmyZ Home Team one of the most respected real estate teams in the neighborhoods we work!
20+
Industry Experience(Years)
Areas of Expertise
BUYER SERVICES
We're here to help you find the home of your dreams. With a team of experts guiding you every step of the way, our extensive knowledge and experience will ensure you have the best home buying experience possible.
how it works
SELLER SERVICES
We take the stress out of selling your home by providing a seamless experience from start to finish. Our team will put you in the best position to market your home and sell it for the highest possible price.
get our service
TESTIMONIALS
No question Amy and her team are the most professional real estate organization in the tri-state.... Their follow up and communication during my listing was excellent. Look no further than Amy Zimmerman for true results.................. Thanks Amy!

I could not have been happier with my experience with Amy. I was extremely impressed with her honesty, dedication and hard work. Amy, and her team, kept us thoroughly advised throughout the process of our home sale and made the process extremely painless. If you are looking for a real estate professional, I highly recommend Amy Zimmerman

Amy has done an excellent job with marketing our home which sold extremely fast. She has an awesome team and they made this such an easy transition! She also helped connecting us with the right folks on our new home which we will be closing on this week! I cannot imagine going through this process without her and her team!!

Amy was awesome from start to finish. Her website is great because it gives references to various businesses that are needed during the moving process. Each person she referred was awesome to work with. I was dreading the entire process, but Amy made the experience one I will never forget. Everything ran so smooth.

Amy was great to work with. Kept me informed with procedures and closing date and time. Always in a good mood, smiling and great sense of humor. Look forward to working with her more in the future!

Amy is an example of what every real estate person should be. Knowledgeable in the Real Estate current market, diligent work ethics…, but is also a person who brings her caring side of humanity for you. Amy lives by her motto "Not just a client, but a friend for life."

I recommend Amy to anyone who is looking to sell their home. I had two offers on my home within about a week of it being on the market with Amy as my agent. Amy thoroughly researched comps in the area and advised me on the correct price. It was clear to me she had my best interest in mind as she guided me through the negotiation process. She is professional, quick to respond and always worked around my hectic schedule. The photos and marketing material shw put together for my house looked great!

I made a point to interview several agents...It was extremely important to me to find the right person...had to sell a vacant house. She was very attentive, patiently listening to all my concerns about selling and leaving the house empty...Amy came to the table already prepared with comparisons, selling scenarios, etc...She already invested time and energy on our home and demonstrated to me that she was a serious professional who wanted my business.

We were very pleased with Amy and her team! Very organized, very clear, communicated very well. She listened to us and developed a plan to get our house sold. She explained all procedures with us very clearly. She priced our house right! It sold in 5 days at 98% of asking price.

A Huge THANK YOU to the Amy Z Home Team. Selling our home and moving on such short notice was a big surprise, but it couldn't have gone any better thanks to Amy Z Home Team!!

Amy Z Home Team's knowledge on buying and selling homes is unmatchable!! I do not like recommending services to friends and family in fear that the service provider will fail, but Amy and her team get my real estate referral EVERYTIME without hesitation. We were also impressed with the team she has. They were there to help answer questions and keep us updated through the whole process. Other businesses should model their dedication to perfecting their field as Amy and her team!

Amy and her team is absolutely amazing to work with! She goes above and beyond to meet all of our needs and is so knowledgeable. She answered every question we had and was accommodating to our wants and needs. I would recommend her team to everyone I know!
Amy Zimmerman
Please let me know how can I help you.